Postage
Thank you for choosing to use Second Hand Darkroom  Supplies. 
PAYMENT OPTIONS 
Pay with debit/credit card (sorry not AmEx) via Cardsave/Worldpay or PayPal.


Both transaction options are carried out on a secure server which has 128-bit encryption.
DELIVERY CHARGES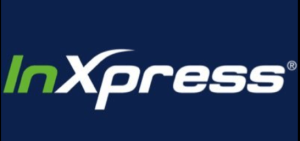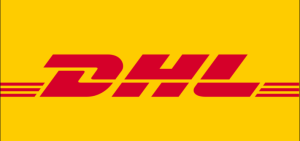 UK orders (excluding highlands & islands) – £6.95
Enlargers  (excluding De Vere) – £15.00
Very heavy items,De vere enlargers, large processors etc please contact for price.
On line purchasing please select the appropriate delivery charge, if unsure please contact us.
If you order before midday we will endeavour to get the goods to you on the next working day(UK mainland, not highlands or Islands), or a weekday of your choice. Your goods are delivered by courier and will need to be signed for, or left in a suitable place. (if necessary, please stipulate an alternative address, eg work address, next door)
UK VAT NUMBER GB 838 6182 96
ALL PRICES SHOWN ARE INCLUSIVE OF VAT
£10 Post delivery – outside the UK
We use a UK post office for small deliveries worldwide. If the item(s) are under 2kg and can be posted in a box less than 90cm total (WxLxH) dimensions. This service is a basic post(not signed for or tracked)
Europe
We use the UK VAT 'Flat Rate Scheme' ; this means we have a reduced VAT rate and enables us to keep our prices down. This benefits the majority of our customers which are UK based.
Since the UK has now left the EU, customers in the EU will be asked to pay the Import VAT at the rate designated by their country.

We are not permitted under the 'Flat rate Scheme' to deduct our VAT.
We apologise if this seems unfair.
We have excellent shipping rates to most European destinations, and the prices shown include weights up to 25kg.
For deliveries in Europe please select the appropriate delivery charge.
For heavy items over 25kg, the delivery charge will be double the standard tariff. If you are unsure the price will be shown in the basket. For items over 50kg, you will be unable to order. Please contact us for a quote. Thank you.
Zone Tariff
Zone 1 = £20.00.Belgium, France, Germany, Ireland(Northern+Republic), Luxembourg, Netherlands.
Zone 2 = £25.00.UK Highland & Islands, Austria, Denmark.
Zone 3 = £30.00.Czech Republic, Finland, Italy, Slovakia, Spain, Sweden.
Zone 4 = £35.00.Croatia, Estonia, Greece, Hungary,Iceland, Latvia, Lithuania, Poland, Portugal, Romania, Slovenia.
Zone 5 = £45.00.Bosnia, Bulgaria, Tunisia, Turkey, Serbia, Norway, Switzerland.
EU Deliveries can alter in price if our carrier specifies it as a remote area. All customers will be notified prior to dispatch when this circumstance occurs.
We do deliver goods worldwide. Please email us with your country, postcode and the items you are interested in and we will respond with a delivery quote.
Pallet Delivery
We can delivery large items by pallet delivery-
UK mainland – £65.00.
European – Please email for a quote.
Worldwide Sea Freight – please email for a quote. If delivery is door-to-port, rather than door-to-door, this is normally much less expensive.
We enjoy hearing from you and welcome your comments about our products and services. However, if you send us a business idea or suggestion about how to improve or expand our products and services you, therefore, agree that we will be completely free to implement use or modify, in any way, your idea or suggestion (or any part of it) without any payment or other obligation to you.
About our site:
All materials contained on the Second-Hand Darkroom Supplies Web site, including text, graphics, icons, images and software, are the property of Second Hand Darkroom Supplies or its content suppliers and are protected by the United Kingdom and International copyright laws. The compilation of all content on this site is the exclusive property of Second Hand Darkroom Supplies. You may not reproduce, modify, distribute or republish materials contained on this site without the prior written permission of Second Hand Darkroom Supplies. You may not alter or remove any trademark, copyright or other notice from copies of the content. You may, however, download material from the Second Hand Darkroom Supplies site (one machine-readable copy and one print copy per page) for your personal use only. Second-Hand Darkroom Supplies reserves all rights in and title to the information so downloaded. Second-Hand Darkroom Supplies and all other Second Hand Darkroom Supplies logos and trade names are trademarks or registered trademarks of Second Hand Darkroom Supplies. All trademarks used on the Second Hand Darkroom Supplies site are the property of their respective owners. If you believe that any material posted on the Second Hand Darkroom Supplies site violates your rights under the United Kingdom or international copyright laws, please contact us at sales@secondhanddarkroom.co.uk
Limitation of liability;
By using this site, you expressly agree that such use is at your sole risk. Second-Hand Darkroom Supplies endeavours to provide service of the highest quality, but we cannot guarantee that our service will be uninterrupted or error-free. We are not responsible for claims brought by third parties arising from your use of Second Hand Darkroom Supplies. Neither Second Hand Darkroom Supplies nor any of its affiliates, officers, directors, employees, or agents, or any third-party content providers, merchants, sponsors, or licensors guarantees the accuracy, completeness, or usefulness of any content, nor its merchantability or fitness for any particular purpose. Under no circumstances shall Second-Hand Darkroom Supplies (or any of its affiliates, officers, directors, employees, or agents) be liable for any loss or damage caused by your reliance on information obtained through Second Hand Darkroom Supplies. It is your responsibility to evaluate the information, opinion, advice, or other content available through Second Hand Darkroom Supplies.
Second-Hand Darkroom Supplies  is the trading name of  Second-Hand Darkroom Supplies Limited Vat Registration Number 838 6182 96 Registered Office The Old Manse, The Ridings Leafield Witney OX29 9NN Registered in England and Wales Registered Number 07524431